The first of the three power stations at the Long Phú Power Centre is Long Phú-1, a proposed "high efficiency" 1,200-MW coal-fired power station by Hanoi-based PetroVietnam Technical Services Corporation (PTSC), a subsidiary of energy provider PetroVietnam Group. The plant's two units are planned to use supercritical boiler technology and scrubbers. Global engineering firm Black & Veatch won a contract to design and manage construction of the facility.
In Dec. 2013, after three years of delays, a consortium of three companies — Russia's Power Machines, Slovakia's BTG Holding, and Vietnam's PetroVietnam Technical Services Corporation (a subsidiary of PetroVietnam Group) — signed an engineering & construction agreement with PetroVietnam for the construction of Long Phú-1. At the time, the cost was projected to be $1.39 billion. The first unit was slated to be completed in December 2017, and the second in May 2018. In January 2015, PetroVietnam and the construction consortium signed another agreement, with completion now scheduled for 2019. Site preparation work began in June 2015.
As of June 2016, work was 24% complete. Construction was running behind schedule, and the completion date will potentially be pushed back even further.
In October 2017, construction continued to lag behind schedule, with Deputy Minister of Industry and Trade Hoàng Quốc Vượng demanding that all parties make greater efforts to speed up progress without sacrificing quality. In particular, Vietnam Oil and Gas Corporation should approve the full amount of the project's investment.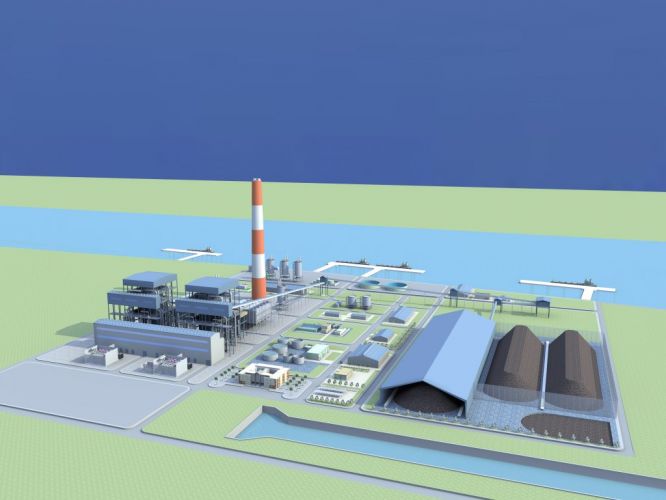 ( Source : sourcewatch.org )